Why my home listing expired
Why my home listing expired
The most important question to ask yourself is "am I a homeowner with a home to sell or just a homeowner with a sign in my yard." Before you answer, use our checklist/guide below. However, before you start, to level the playing field with buyers, we ask that you remove emotion and take a pragmatic business approach to the information below. We know many homeowners love their home, and this is easier said than done, but for your benefit, we humbly ask you to try.
Review your motivation
Why are you selling? Is it because you want to upgrade, need a bigger home, downsizing to a smaller house, do not like the home/area, relocating to be closer to work or family. There are countless reasons why people sell, and your motivation is a factor why homes sell or do not sell.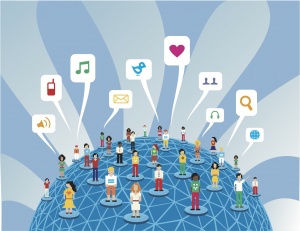 Evaluate the marketing effort your agent put forward.
The act of putting the home on the Multiple Listing Service "MLS" and Zillow is not marketing. Most MLS systems have an internal process that allows all listings, not just yours, to be syndicated to 50+ real estate-based websites, Zillow included. Over 94% of home purchasers start their search on the internet, so your online presence is critical. Did your agent hire a professional photographer? If people don't like the photos online, they will not even make it through your front door to preview the home in real life. Was there social media (Facebook, Instagram, YouTube, etc.) advertising on your home? Were there e-blasts, and a direct mail campaign? Does the property description accent the features of your home? Many agents regurgitate the facts of the home, i.e., "This four-bedroom 3.5 bath home sits on a half-acre and has a two-car garage". This information is already in the listing detail and should not be restated. Do not waste the opportunity to "sell" your home with this type of marketing.
What is the present condition of your home?
Ask yourself "Is my home just as I would like it"? If the answer is no, then why would anyone else think differently. Landscaping, curb appeal, roof, heating & cooling system are all significant factors in motivating Buyer's to make an offer or not make an offer on your home.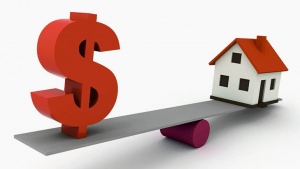 Pricing
75% of all expired listings are a result of pricing. Pricing the home high because "you don't have to sell," or "we can wait on the right Buyer" seldom work out. If you do not have to sell, then reevaluate your motivation. In the day of the internet with massive amounts of information at everyone's fingertips, Buyers are not going to pay more for a home than it is worth. Just because the first or second Realtor you worked with priced it a certain way that does not mean it was right. Unfortunately, there is a term in the rest estate industry called "Buying the Listing." This process is done by the Realtor pricing the property at the value the homeowner wants and not what the home is worth. Realtors do this for one of three reasons. First, they are not strong enough to tell you what you need to hear instead of what you want to hear. Second, they take the listing at the higher price in hopes of generating Buyers for other properties priced more accurately. Finally, they plan to keep asking for price reductions until you concede, or the property expires from MLS.
Early 2019 is going to be very active for real estate along the Grand Strand. If you are thinking of selling now is the time to act. The Federal Reserve is projecting two to three interest rate increases this year. When rates rise home affordability decreases. Do not miss your window to sell your home.
Contact me today for an in-home consultation that will turn you into a home seller, not a homeowner with a sign in your yard.