2006 N. Waccamaw Drive Garden City SC 29576
Click on YouTube Icon to play the YouTube Video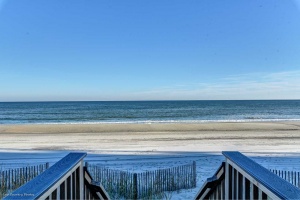 The serene vistas and tranquil views of the Atlantic Ocean never looked so good. Being offered fully furnished, 2006 N. Waccamaw Drive is the ideal home away from home. This oceanfront beach home is a proven rental powerhouse, should you desire to rent the house while it is not in personal use. Spacious living quarters afford all guest their evening privacy while the downstairs living areas are ideal for entertaining. The vacation life starts here.
2006 N. Waccamaw Drive is a short 10-15 minute ride to the world-famous Myrtle Beach. Also, the fishing village of Murrells Inlet, self-proclaimed Sea Food Capital of South Carolina, and the acclaimed Marsh Walk is a short 5-minute ride away.
If you are looking for an oceanfront home to call home look no further. The rest of your life is waiting for you at 2006 N. Waccamaw Drive.
By the numbers:
Income
2017 Gross Rental Income $78,645
2018 Gross Rental Income $81,108
2019 13 Weeks Already Booked
Expenses (yearly amounts)
Taxes $8,043.90
Insurance $10,029 (Fire/Wind & Hail/Flood)
HOA $4,104
Time Warner $160.32
Grand Strand Water & Sewer $588.39
Santee Cooper Electric $2,306.50