New Construction Homes in Myrtle Beach
New Construction Homes in Myrtle Beach
With the number of people looking to move to the coastal area of South Carolina known as the Grand Strand, new home construction is in full effect.  Low real estate taxes, lower cost of living, better weather, and friendly beaches are just a few of the attractions pulling home buyers to the Myrtle Beach Metro area.
The number one and two complaints I hear from buyers moving from the north are weather and taxes.  The weather part you can figure out on your own.  It is just simply better in the south.  Rather than try and explain real estate taxes I thought it would be best to show you;
$305,000 Primary Residence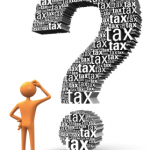 Annual Real Estate Tax $1,037.16
$400,000 Primary Residence
Annual Real Estate Tax $1,560.26
$500,000 Primary Residence
Annual Real Estate Tax $1,695.44
Now check out these great new construction homes and contact me about ownership opportunities.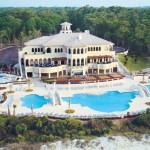 Seville is a secluded gated enclave of less than 100 homes at the renowned Grande Dunes. 7357 Almeria Court, Myrtle Beach, SC 29572 is the newest for sale home to this wonderful community. As expected from this masterfully planned Mediterranean Architecture community, 7357 Almeria Court has all the high-end features the most discriminating buyers demand. New Construction Home Here>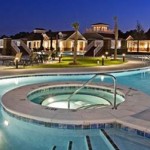 The amenity package at Waterbridge, YouTube Community Tour, is like no other.  The featured amenity is the resort-like tropical pool that will make everyday seem like a Caribbean vacation. In addition to the largest residential pool in South Carolina, the following amenities are afforded to owners and their guests: Village style clubhouse, Resort-style swimming pool, Walking trails, Fire pit, 60 plus acre Palmetto Lake, Fitness center, Nature pocket parks, Small vessel boat storage, Sand volleyball, Two tennis courts, Intracoastal Waterway Access, Beach Access, and more! Three (3) New Construction Homes Here>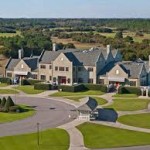 Sago Plantation and Legends Golf Resort has long been the golf cathedral of Myrtle Beach. Featuring three (3) renowned on-site golf courses (Heathland, Moorland, & Parkland), a 30 acre lighted driving range, one (1) acre putting green, and one of Golf Digest Top 50 19th Holes in the Country, The Ailsa Pub.  Don't worry if you are not a golfer there are plenty of other things to do.  Centrally located these two communities offer you easy access to all of The Grand Strand attractions. Two (2) New Construction Homes Here>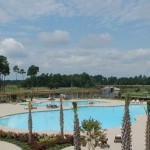 So close to the ocean's shore at Myrtle Beach, Wild Wing Lakes offers a quiet private retreat with everything you've dreamed. Beyond the beauty of the lakes, the thrill of golf and the comforts of the Golf Clubhouse there is more. The privileges of ownership at Wild Wing Lakes are readily apparent as you enter the multi-million dollar Owner's Activity Center—an inspiring setting to pursue the myriad of activities.  New Construction Home Here>
For a private tour of these home or their communities, contact me, Jason T. Ellis
JTE Real Estate
820 67th Avenue North, 6950
Myrtle Beach, SC 29572
#RealEstate #MyrtleBeach #NewHomeConstruction #GrandeDunes #Waterbridge #Seville #SagoPlantation #LegendsGolfResort #WildWingPlantation
These sites found this useful
---
Special Needs Financial
At Special Needs Financial we are focused on comprehensive financial planning for Special Needs Individuals and their families. Our expertise in tax and estate planning also allow us to provide a level of service to our clients and families with and without special needs that most financial advisors are not able to provide. We can show you how to maximize access to government and private monies that may be available, minimize any impact on social assistance and do so in the most tax efficient way.
www.houstongaragedoor.com
Houston Garage Door is available to help you now. Houston Garage Door is known for the best service and repair work in Houston.
Chlorine Dioxide (ClO2) from SafeOx
Chlorine Dioxide, ClO2. SafeOx offers a variety of delivery methods for ClO2 including generators, tablets, powders, stabilised liquids, pumps, test kits, analysis and control equipment. Chlorine dioxide is recognised as a safe and effective biocide and sterilising agent and can be used in many industrial and commercial applications. ClO2 is an eco-friendly micro biocide that carries US EPA, FDA, and European and UK Government approvals for many of its uses. It is a selective oxidant that eliminates both planktonic and sessile bacteria, disinfects surfaces, and rapidly destroys biofilms.
The Law Office of Judith A Swift PC
Dallas bankruptcy lawyer Judith A. Swift practices throughout north Texas including the cities of Plano and Frisco while helping numerous clients with their bankruptcy issues.
Call them in Allen Texas at 972-396-1022
(972) 396-1022 Kwik Kar of Allen 400 W McDermott Dr Allen, TX 75013: oil changes, Texas state inspections, auto repair Allen, TX. No appointment needed.
www.nationalmssociety.org/
Donate to the MS Society
CNN.com – Breaking News, U.S., World, Weather, Entertainment and Video News
CNN.com delivers the latest breaking news and information on the latest top stories, weather, business, entertainment, politics, and more. For in-depth coverage, CNN.com provides special reports, video, audio, photo galleries, and interactive guides.
Counseling In Dallas
Noyau Wellness Center Dallas. Counseling, marriage counseling Dallas Texas. Warm, safe environment. Trusting, non-judgmental, licensed counselors in Dallas.
Commercial Fuel Equipment
The new range of biodiesel tanks from Harlequin offer unrivalled performance at a price to suit most budgets
Harlequin Plastics are the only UK based firm able to offer Biodiesel tanks produced from a special grade of MDPE developed specifically for biodiesel applications, making them suitable for blends up to B100 as per the EN14214 standard.
Several models are available, spanning in capacity from 1400 to 10000L.
Rotationally moulded using designs produced from the latest computer technology, their construction ensures skin integrity during installation and filling.
Harlequin are so confident in the quality of this product range each tank is supplied with a 10 year warranty.
Equipment fitted as standard include bund alarm, locking filler cap and the industry recognised Apollo tank level gauge.
Click here!
These guys are fantastic at pain removal. Can't say enough for their professionalism and medical knowledge. If you're in the Dallas area and in pain, you should really check them out.
Dallas Cedar Fences, Decks Dallas, TX
For a cedar fence Dallas, call Dallas Cedar. One-stop shop for all your design and build needs. Lumber Supplier: western red cedar beams, boards. Builder: fences, decks, trellises, patio covers, gazebos, cedar rooms and sunrooms, inground pools Dallas-Fort Worth.
www.easyboo.com
Antique Stained Glass Windows from Europe. Victorian to deco antique stained glass windows. Antique stained glass windows delivered anywhere.
www.texasspecialedlaw.com
With over 30 years of trial practice in courts across the United States, and with a personal perspective on educating a child with unique needs, I have the background and ability to help you so that the rights guaranteed to you and your child are protected. Contact me today at 972.530.2225 to find out how I can help you navigate the laws of special education as it applies to your situation.
Call them at Call 214.369.1407 or Toll Free 877.552.5656
Dallas personal injury lawyer. Over 25 years experience. Board Certified Personal Injury Lawyer Texas Board of Legal Specialization. Motorcycle accidents dallas, on the job injuries dallas, product liability dallas, medical malpractice dallas, wrongful death dallas.