HomeSnap the best Real Estate Search App

Explore over 90 million homes
HomeSnap the best Real Estate Search App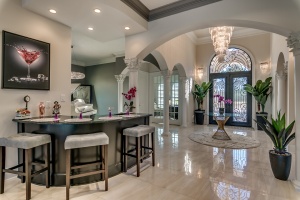 Search for a home from anywhere, Homesnap is the top-rated real estate app in the App Store. YOU'LL SEE THE SAME ACCURATE, REAL-TIME DATA THAT REAL ESTATE AGENTS SEE. Homesnap's detailed listings give you instant access to school attendance zones, property lines, property history, and much more.
If you are thinking of Buying, Selling, or just dreaming there has never been an easier and more informative way to search for real estate.  Homesnap's customized news feed is generated from your browsing history and preferred zip codes. That means you'll never miss new listings, price changes or any other relevant market activity. Plus, you can set alerts to be notified of price changes for your favorite homes.
Homesnap's in-app messaging lets you share homes with friends, family and agents, even if they aren't on Homesnap. Their reply will go right back to the app so you can find and discuss homes all in one place. 
This App is 100% FREE and available on Apple and Android Devices.