Oceanfront Home For Sale Myrtle Beach
Oceanfront Home For Sale Myrtle Beach
Very rarely does a real estate opportunity like this present itself. Situated along the most desirable stretch of beachfront property on the Grand Strand, 6506 N. Ocean Boulevard is located on "The Golden Mile". This house affords you easy access to all that Myrtle Beach and North Myrtle Beach have to offer. Less than fifteen (15) minutes from the updated Myrtle Beach International Airport and close proximity to Highways 22, 31, and 501, this home has Location, Location, Location!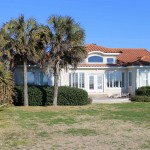 This six (6) bedroom, six and one half (6.5) bathroom residence has a history that dates back to the 1950's. However, in recent years the home has undergone "wall to wall" renovations to offer the most up-to-date features. These modern conveniences allow this to be an ideal primary residence or second home. Adding to the allure of 6506 N. Ocean Boulevard is the ability to rent the home on a "short term" or "vacation rental" basis. Utilizing the "Grandfather Clause," this fact along makes this Oceanfront Home truly unique.
6506 N. Ocean Blvd boasts almost 4000 square feet of living space (all on one level), two Oceanside master suites, two-story high living area, fireplace, plantation shutters on all windows, and plenty of closet space. The kitchen has granite countertops, breakfast bar, tons of cabinets, wet-bar, icemaker, and a spacious breakfast nook. The large dining room has plenty of room for a china cabinet, hutch, and other formalities to make this room a show place.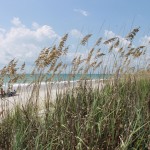 The exterior of 6506 N. Ocean Blvd is comprised of a durable true stucco exterior and Spanish (aka barrel tile) style roof. The sprawling residence is setup with a three (3) zone HVAC climate control system. Once you step outside the back door, you have entered another world. The residence is situated along one of the most private sections of the beach on The Grand Strand. The large back yard is perfect for a pool or an addition to this already beautiful home*. One of the best features might possibly be sitting on the back patio listening to the ocean and watching the Bent Beachgrass blow in the wind.
Whether you are looking for a primary residence, second/seasonal home, or rental investment, 6506 N. Ocean Blvd has all the potential to be exactly that and much more.
For a private tour or more information on this magnificent residence, contact Jason T. Ellis of JTE Real Estate.
*By adding a pool or an addition you may change the land use and void the "Grandfather Clause" and lose the ability to rent on a short term basis.